Our products are 100% Finnish wool
Pirtin Kehräämö is Finland's leading sheep wool processing company. We've been in business for over 70 years. We manufacture high-quality carded, worsted, rug wool and unspun yarn as well as felting wool and roving yarn coils. We can also make products for our customers from their own wool. Our products are sold for many different buyers, such as private customers, companies and schools.
All our products are made from Finnish wool. We act responsibly and our production is carbon neutral.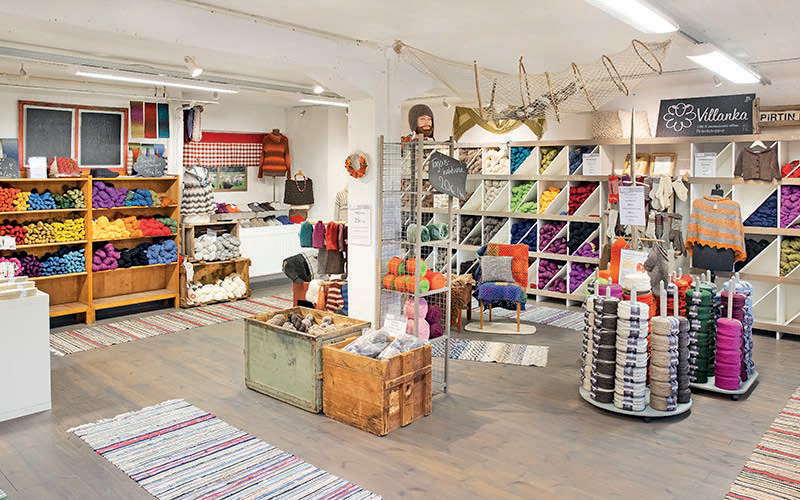 Come shop yarn at our factory outlet!
Our outlet is located in Hiirola, about 15 km from the centre of Mikkeli. Our factory outlet stocks our standard range of products plus special batches and affordable B-quality products. In addition, we sell handicrafts that have been made using the products of our spinning mill.
The outlet's expert staff can help you find the right products for your needs and give you tips and advice on your questions about handicrafts.
Come see our selection in the outlet and get inspired!
Open on weekdays:
Mon-Fri from 8 am to 4 pm
You can pay with cash or credit/debit card!
Visiting address:
Kehräämöntie 2
51520 Hiirola